Newly Forged Katana by Hidehira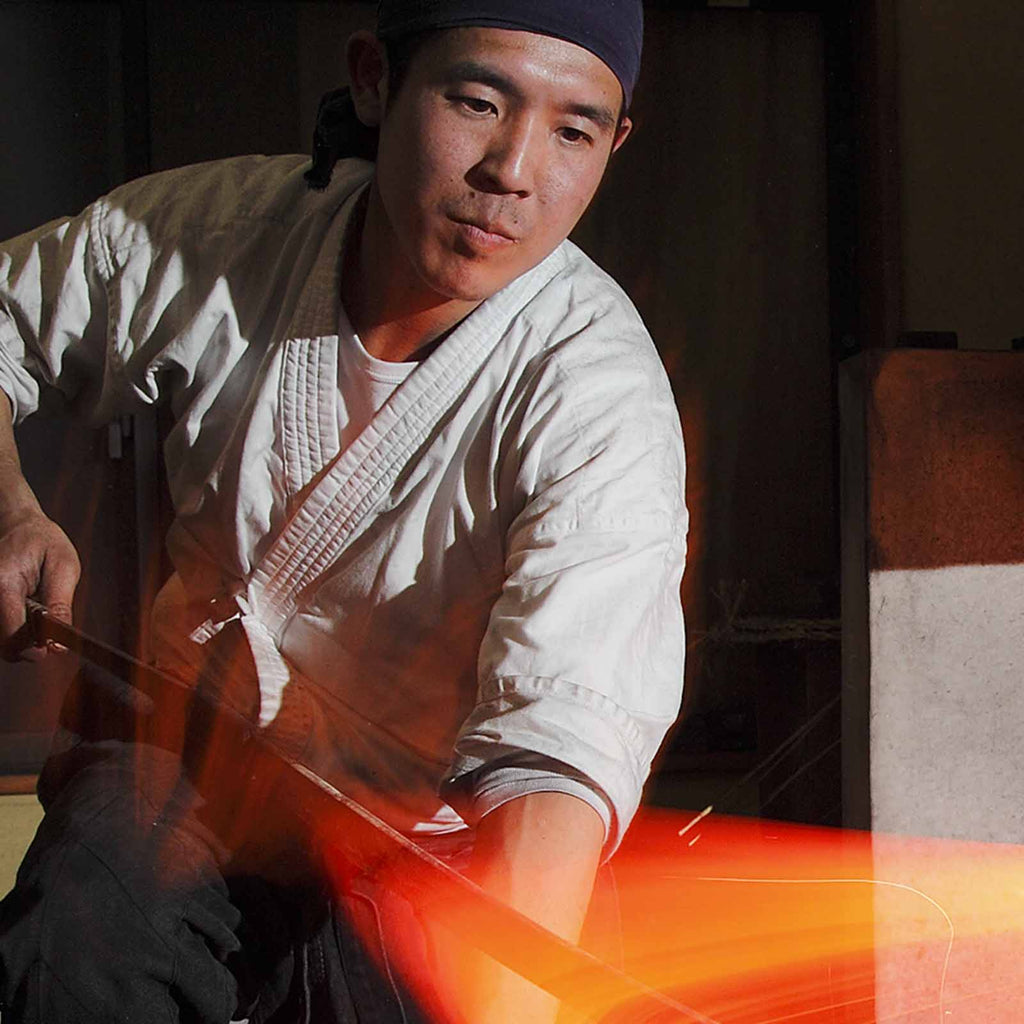 Hidehira Nezu, whose real name is Kei Nezu, was born in Tokyo in 1983. When he was in high school, he had a fateful encounter with the famous sword Kanze Masamune and became fascinated with Japanese swords. Then, after graduating from the university in 2006, I became an apprentice of Miyairi Kozaemon Yukihira, a swordsmith living in Nagano Prefecture.
Five years later, he received approval from the Agency for Cultural Affairs to make a sword, and the following year he entered his first entry in the 3rd New Japanese Sword, Polishing, and Exterior Sword Craftsmanship Exhibition, where he was awarded the Gold Prize and the Rookie of the Year Award. Since then, he has been constantly winning awards and in 2015, he became independent and established his own Hidehira Sword Dojo.
His commitment to sword-making is that he always prays before making a sword. By praying, he activates the energy and principles of the gods, while he himself conditions himself to create a state of harmony with the energy and principles to produce powerful swords.

---
Swordsmith name: Hidehira
Real name: Kei Nezu
Birthplace: Tokyo
Birth year: 1983
How did you become a swordsmith?
When I was a high school student, I encountered " Masterpiece Kanze Masamune" at an exhibition of national treasures at the Tokyo National Museum, and was guided to become a sword smith by a kind of intuition that comes from the deepest part of my being.
It was not that I wanted a sword, or that I wanted to work with swords because I liked swords, but that I wanted to be a person who could create something like this.

Personal Motto
The great road to truth has no gate