Newly Forged Katana by Ippei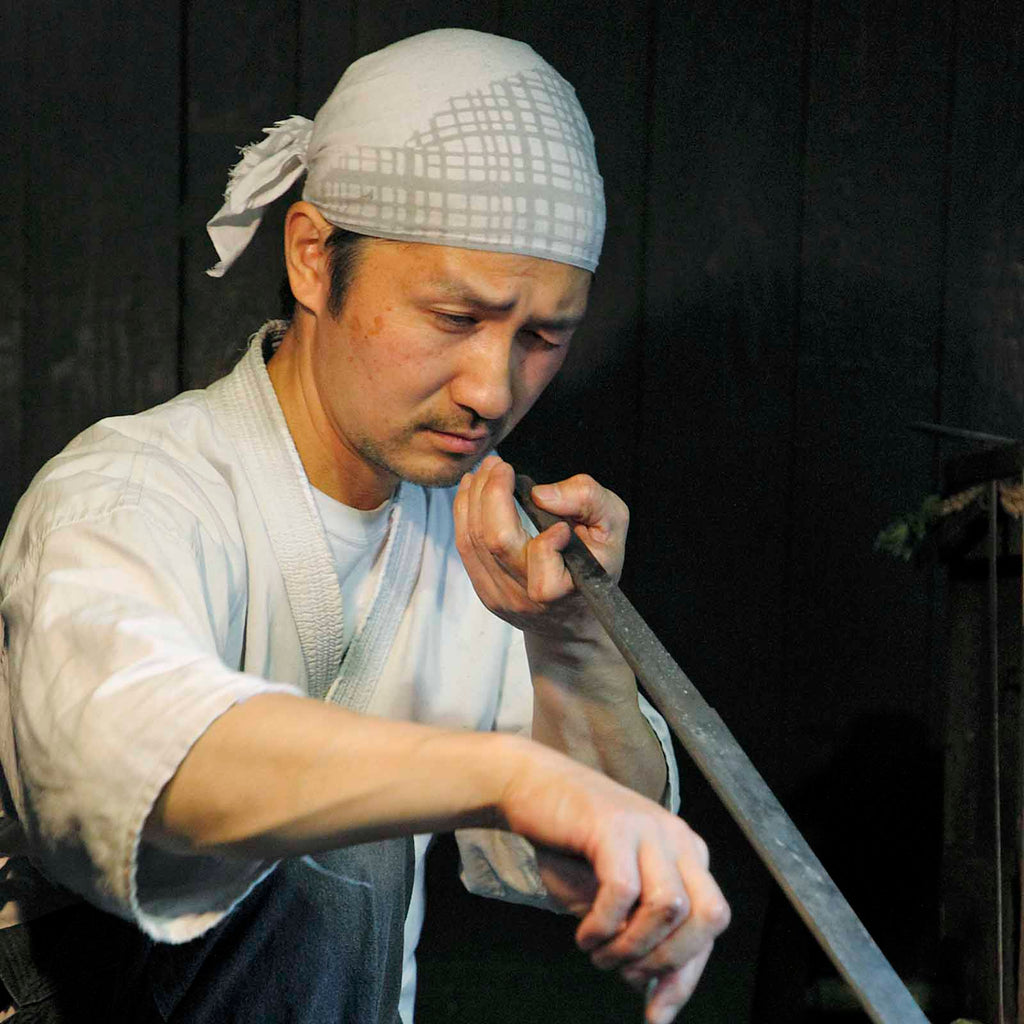 Ippei Kawachi was born in 1973 in Nara, Japan, the eldest son of MUKANSA swordsmith, Kunihira Kawachi. Rebelling against the idea of following in his father's footsteps, he sought his own way of life by wandering abroad. One day, he was invited to Miyairi Kozaemon Yukihira's solo exhibition and was so impressed by a statement in the catalog, "Making things is the same as traveling," that he decided to become his apprentice. In 2005, he received approval from the Agency for Cultural Affairs to make swords. In the same year, he received the Effort Award for his first entry in the New Sword Exhibition. He has received many awards including the Gold Prize at the Exhibition of New Japanese Swords and Sword Craftsmanship. He is currently a director of the All Japan Swordsmith Association, a branch manager of the Shinetsu-Hokuriku region of the All Japan Swordsmith Association, a member of the Japanese Sword Culture Promotion Association, and a member of the Miyairi Ichimonkai. He is one of the most active swordsmiths in Japan today.

---
Swordsmith name: Ippei
Real name: Ippei Kawachi
Birthplace: Nara Prefecture
Birth year: 1973
How did you become a swordsmith?
Being invited to Miyairi Kozaemon Yukihira's private exhibition was the catalyst for me to become a swordsmith.

Personal Motto
As a master of the Soshu-den style of swordsmithing, with Masamune as its representative, I aim to create unique works. I want to create something that people will recognize as Ippei's work when they see it in the future. I also aim to create works that will make people who appreciate my work feel tranquil and at peace.