Newly Forged Katana by Kunimasa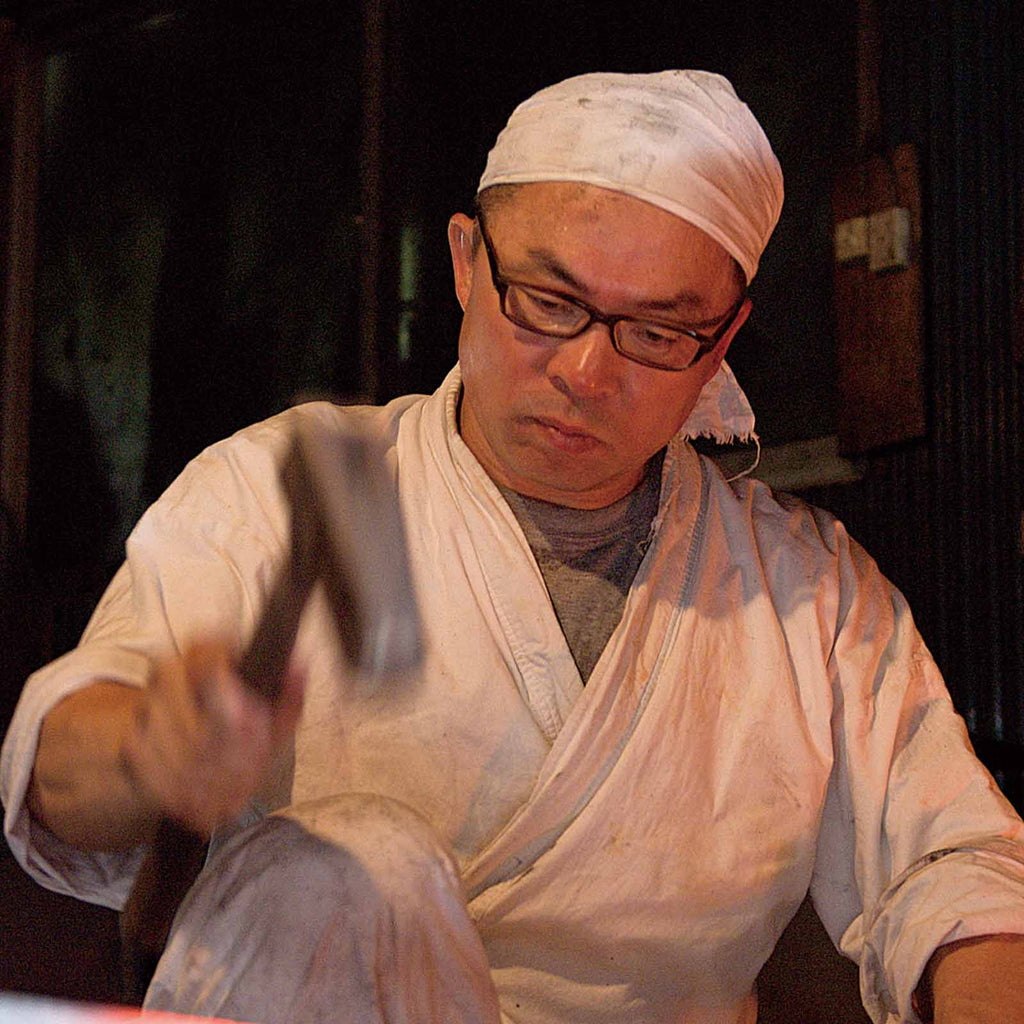 Kunimasa Matsuba, real name Kazumichi, was born in Miyazaki Prefecture in 1959. In 1970, at the age of 11, he began practicing kendo and subsequently studied various martial arts, including iaido and karate.

In 1983, he asked a swordsmith, Yasuhiro Kobayashi, to make a Japanese sword for him to practice iaido, and this inspired him to become a swordsmith. After that, he further studied swordsmithing techniques under his brother Hirokiyo Ando, and in 1989, he received approval from the Agency for Cultural Affairs to make swords.

He then returned to his hometown of Hyuga City, Miyazaki Prefecture, and established his own workshop in his home.

In 1990, his work was selected for the first time at the New Sword Exhibition, and since then he has exhibited every year, winning the President's Prize of the Society for Preservation of Japanese Art Swords, the Kunzan Prize, the Kanzan Prize, and the First Prize of the Special Award for four consecutive years, fully demonstrating his abilities as a swordsmith.

He also specialized in the Bizen-den technique, worked on many reproductions of swords of "Bizen Osafune Nagayoshi", and in 2014, he was certified as MUKANSA master in recognition of his previous achievements.

---
Swordsmith name: Kunimasa
Real name: Kazumichi Matsuba
Birthplace: Miyazaki Prefecture
Birth year: 1959
How did you become a swordsmith?
I met the Kobayashi swordsmith who made my sword, which led me to become a swordsmith.

Personal Motto
Never regret what you have done. Always live with the spirit of progress.